CHRISTMAS SERVICES AROUND THE BENEFICE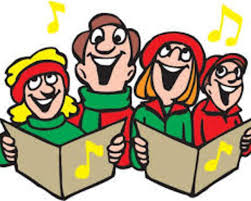 Sunday December 16th, 6.00 p.m Carol Service at St Michael's, Caerhays.
Christmas Eve, 5.00 p.m: Christingle Service at St Goran
Christmas Eve, 11.30 p.m: Midnight Communion at St Goran
Christmas Day 10.00 a.m: Parish Communion at St Michael's Caerhays
Christmas Day, 10.00 a.m: Family service at St Just
LATEST NEWS 2: Just added, the Rev'd Anne Charlton's final letter from the Vicarage.
LATEST NEWS 3: Parish Quiet Day announced, Monday February 11th at Epiphany House, Truro. More details from "Church News" article.
On this site you can find information on the following:-
Events

Services

Notices -

Weekly notices and Dates for your Diary

Your Churches and You - How you can use the Church for your special occasions, Christenings, weddings, funerals. Includes instructions on booking the West End rooms at St Goran for any events.

Calendar

Church News - News in and around the churches

Parish Nurse - What a Parish Nurse, is, does and our plans to appoint one to the Benefice.

Church Groups - A section on regular group meetings within the church including a section on "The Friends of St Goran, St Just, and St Michael, Caerhays" with details on how you can become a Friend.

Time for prayer - a time for your reflection

Church Documentation - Documents held by the church that you can read or download.

How to contact us - including active maps of where we are

Our Churches' Histories - A brief history of each of our beautiful buildings

Other features including photo galleries of each of our churches and some events.
Just click on the appropriate tab and help us to help you.
Any personal data held by the Church is treated with respect and is valued. We comply with UK Personal data law. If you want to see our Privacy Policy then please click the link below:-